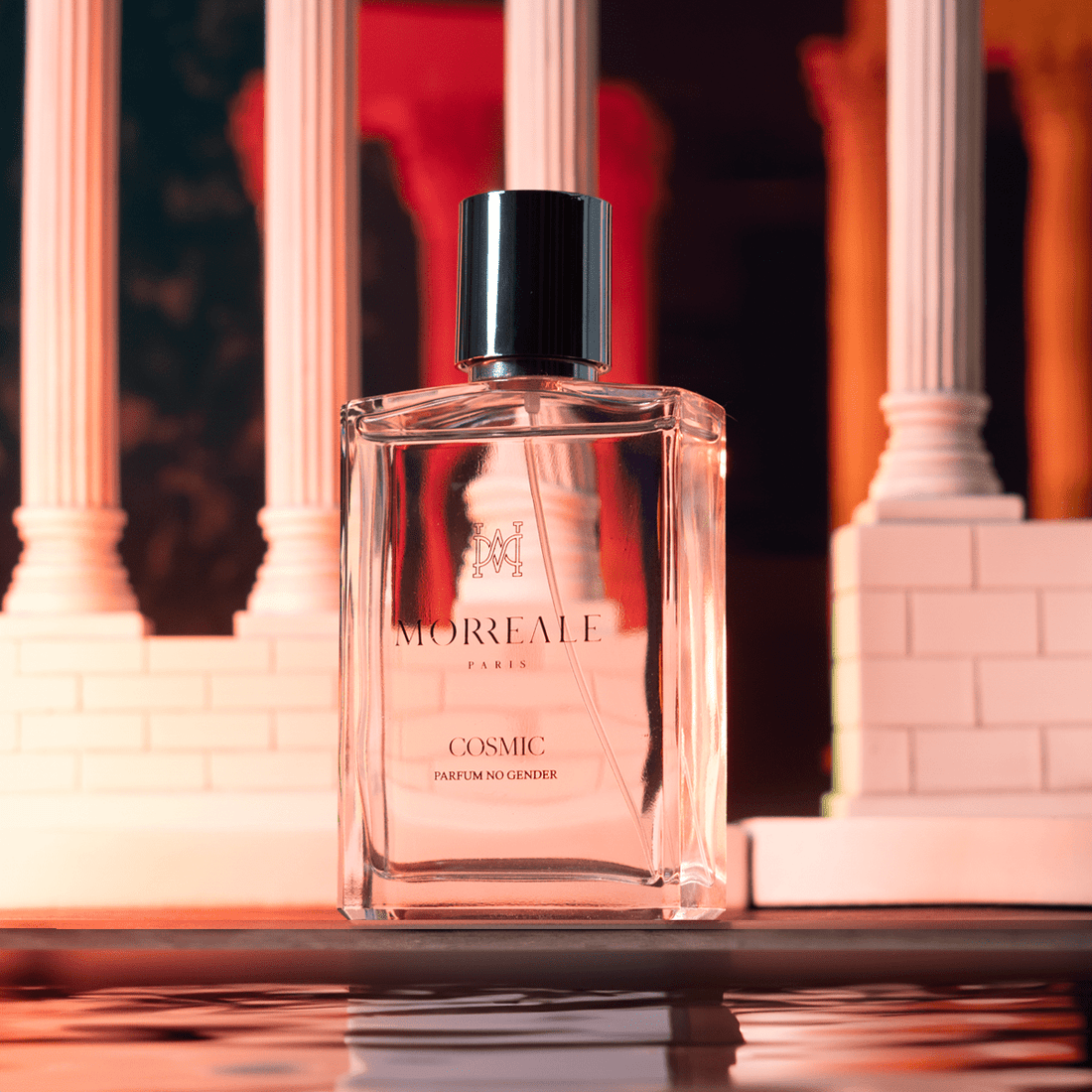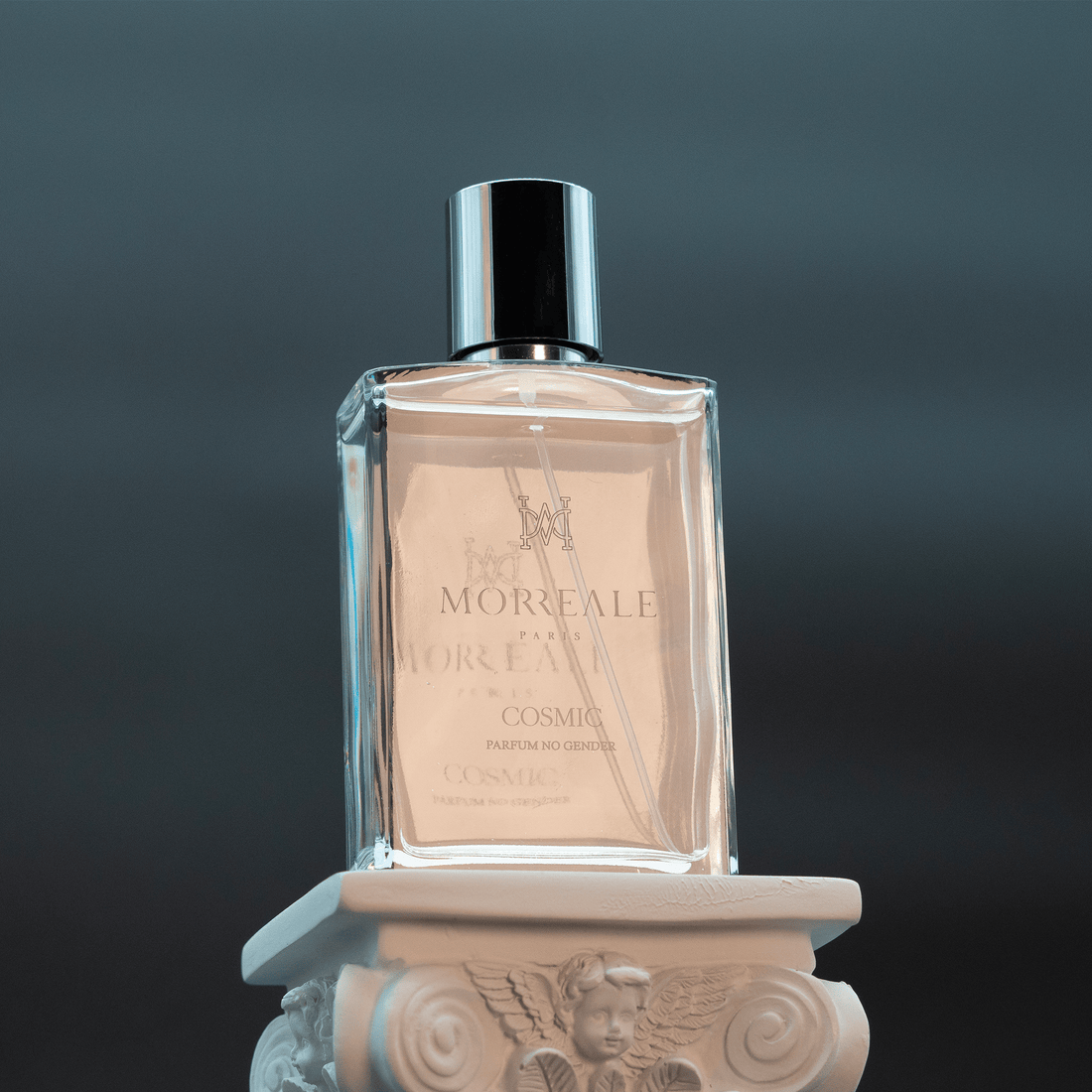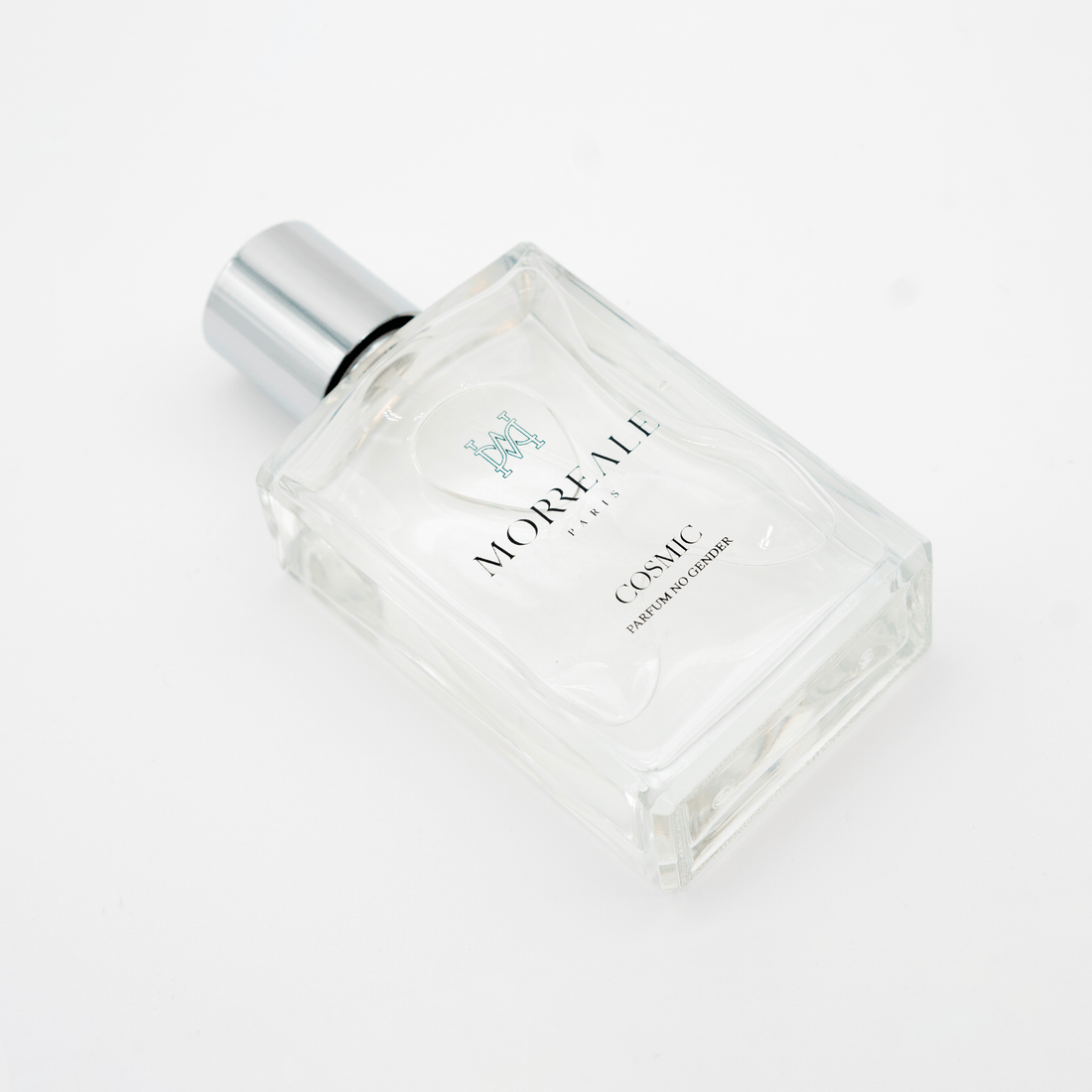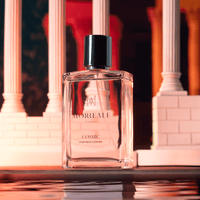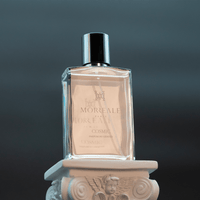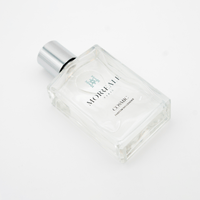 Cosmic is a  perfume that transcends convention, harmoniously blending masculine strength and feminine elegance in an enchanting unisex symphony. Every application launches a journey that begins with the radiant freshness of bergamot, its citrusy spark a vibrant overture, pulsating with energy like the first rays of a star.
Bergamot, Lemon, Jasmine, Rose and Musk.
Thanks to a secret formula exclusive to Morreale Paris, the cologne enhances Jasmine's anti-anxiety properties, acting as an anti-stress, regenerating and toning remedy for the skin, giving Héritage all the power of an absolute master fragrance.
At Morreale Paris, we treat each order individually with extreme care, paying attention to every details. All of our perfumes are handcrafted and safely packaged by hand in Paris before travelling across the world to meet you.
Every Morreale Paris' product can be returned within 14 days from its delivery date. Please address all returns to Morreale Paris, 21-23 Boulevard Haussmann, 75009 Paris France. Product needs to be sealed in its original packaging to be eligible for return. Any open product will not be refunded.
Parfum is a type of preparation that usually contains a higher concentration of fragrance oils than eau de parfum, allowing it to last longer on the skin. It is therefore perfect for those who want to make a statement and leave a lasting impression. 
Whether you're looking for a perfume with orange blossom and ylang ylang, or an eau de toilette with tonka bean and citrus fruit, there's sure to be a Morreale Paris' fragrance that's perfect for you. Cosmic is the perfect way to add a touch of luxury and style to your everyday life.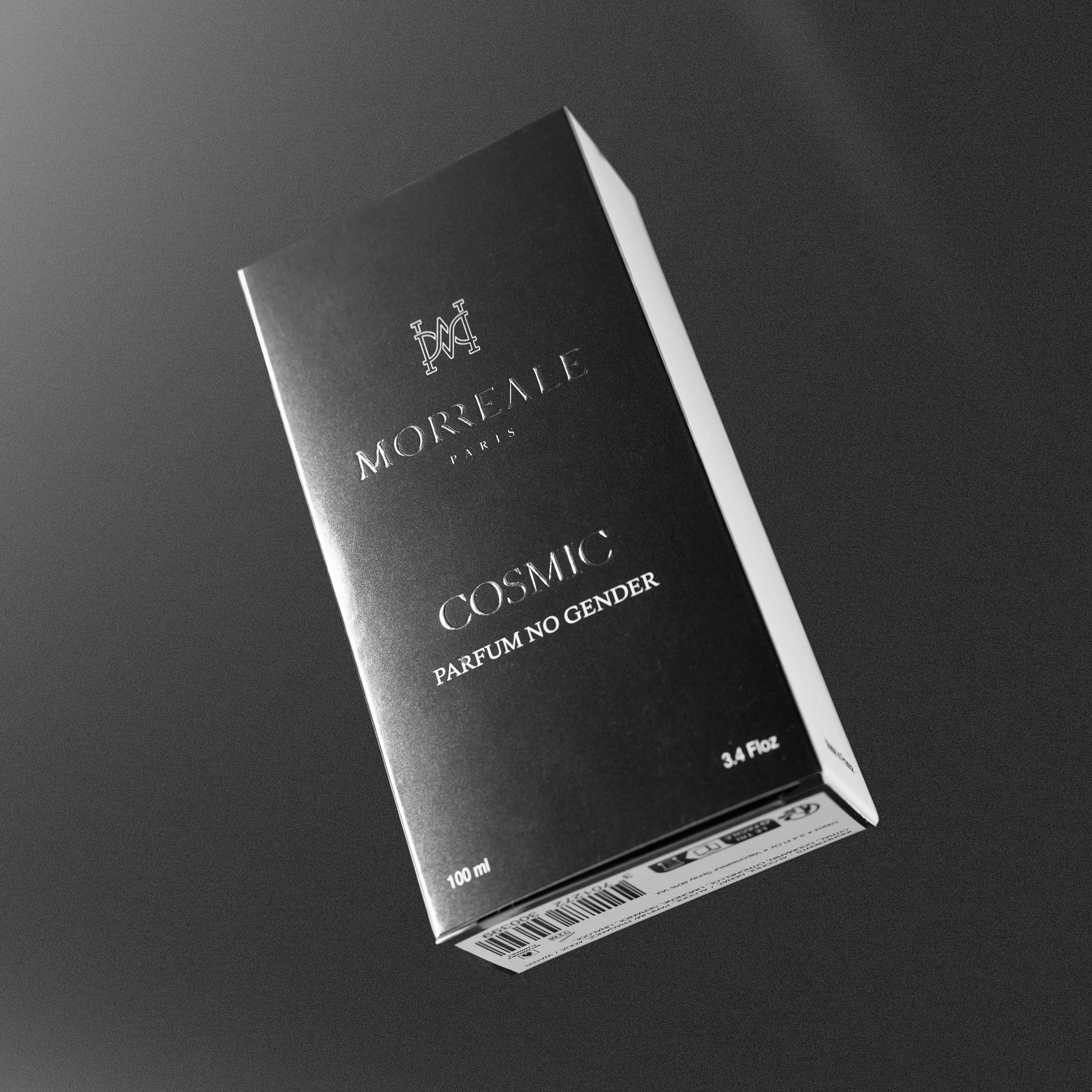 THE STORY
Interlaced with the bergamot is a twist of lemon, adding a further burst of brightness, a solar flare in this cosmic ballet, invigorating and electrifying, bringing forth the promise of endless possibilities.
The heart of the perfume reveals a breathtaking duet of roses and jasmine, their floral notes mingling in a dance as timeless as the cosmos themselves. The rose, regal and full-bodied, meets the jasmine's intoxicating sweetness, an interstellar collision of beauty, an echo of nature's most captivating blossoms.
As the fragrance evolves, the cedarwood unfurls, its grounding earthiness evoking the sense of a stellar nursery, brimming with potential, a balance to the earlier freshness with its inherent depth and warmth. 
Finally, the base notes of musk linger, trailing like comet tails in the scent's constellation. Its sensual resonance gives the fragrance a compelling gravity, a pull as intriguing as the mysteries of the universe itself.
WEARING COSMIC
Cosmic is a unifying fragrance, a balance of light and dark, fresh and warm, masculine and feminine. It's an exploration of sensory frontiers by Morreale Paris, a journey to the stars captured in a single, luxurious bottle. Experience the ethereal allure of the cosmos, captured in a scent that transcends the earthly confines of gender.