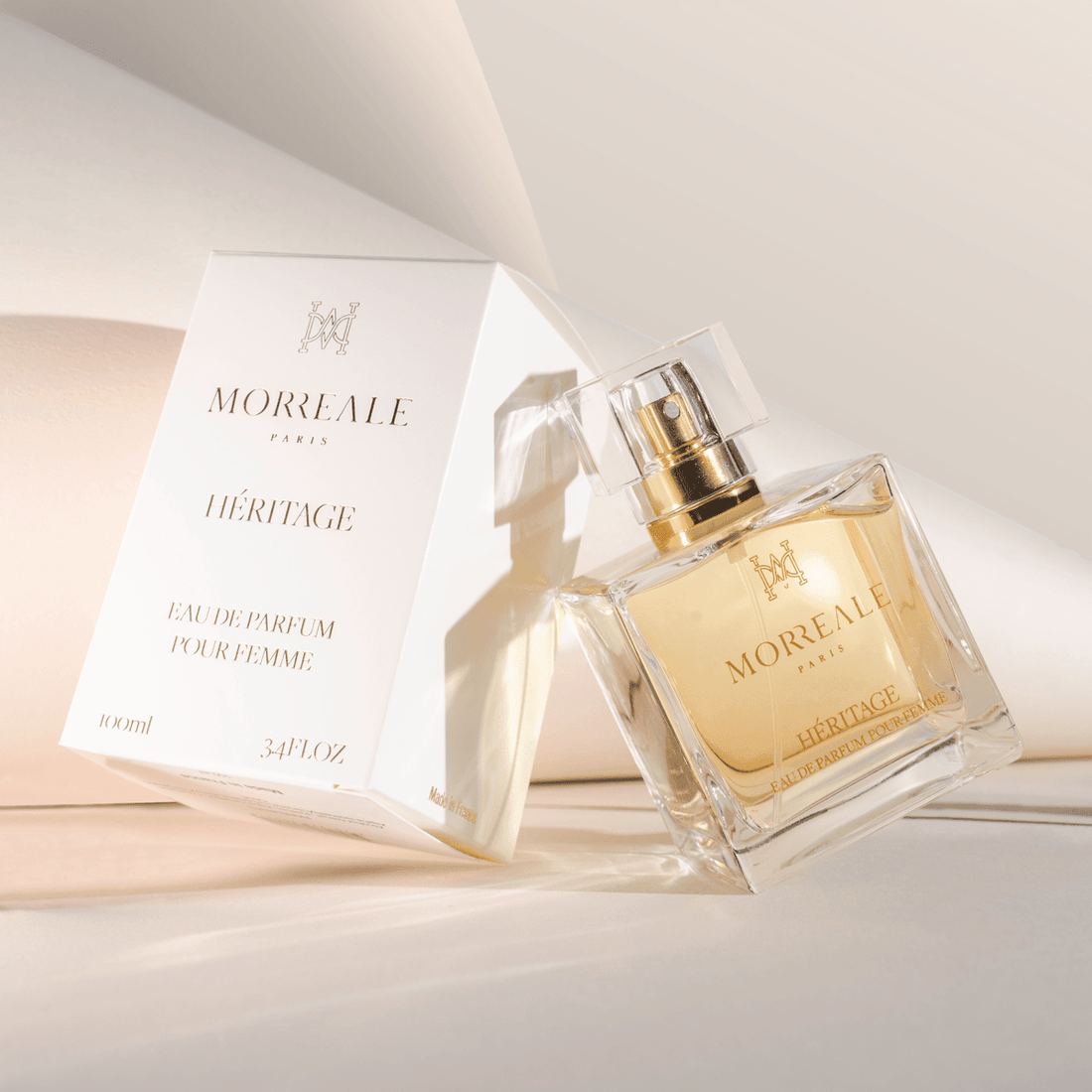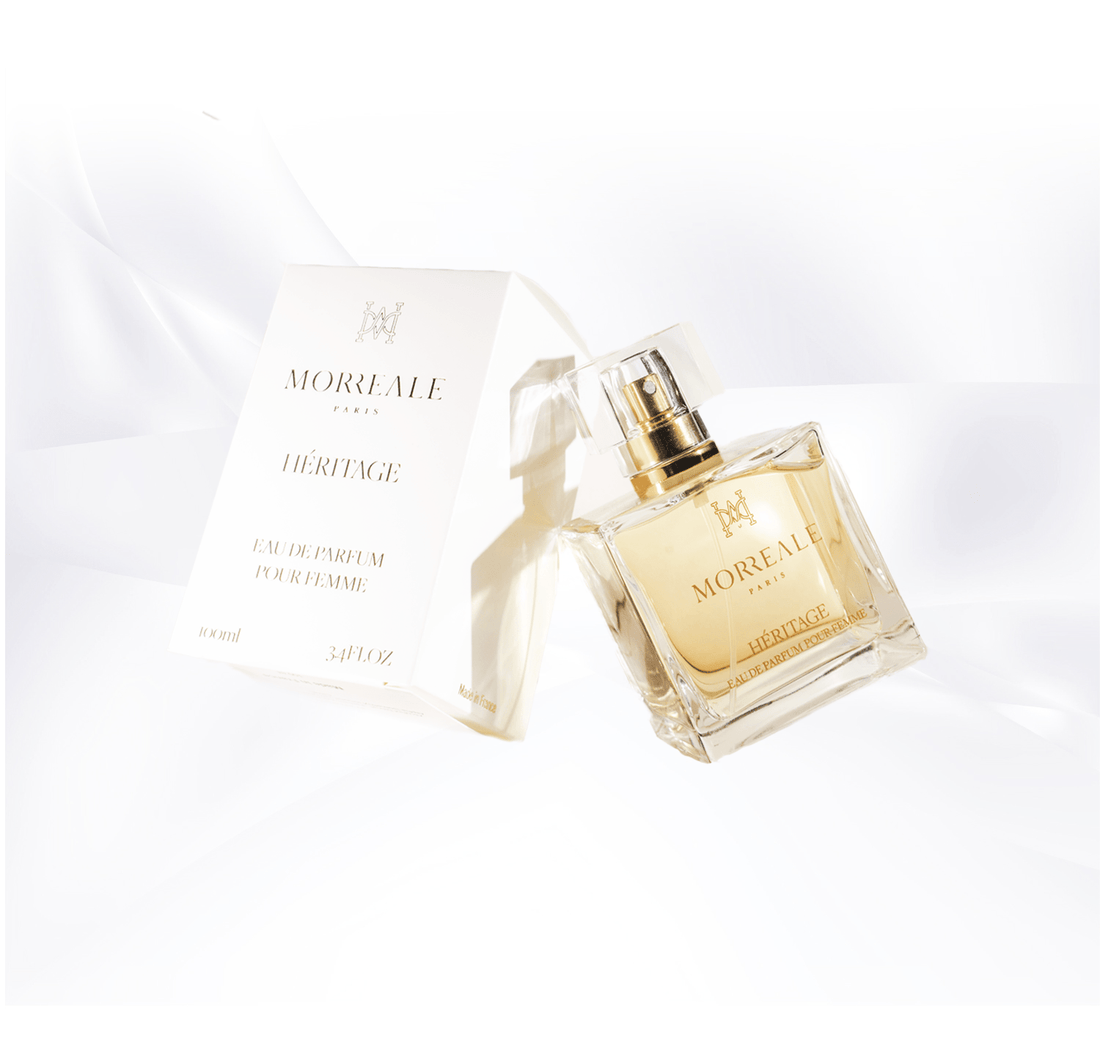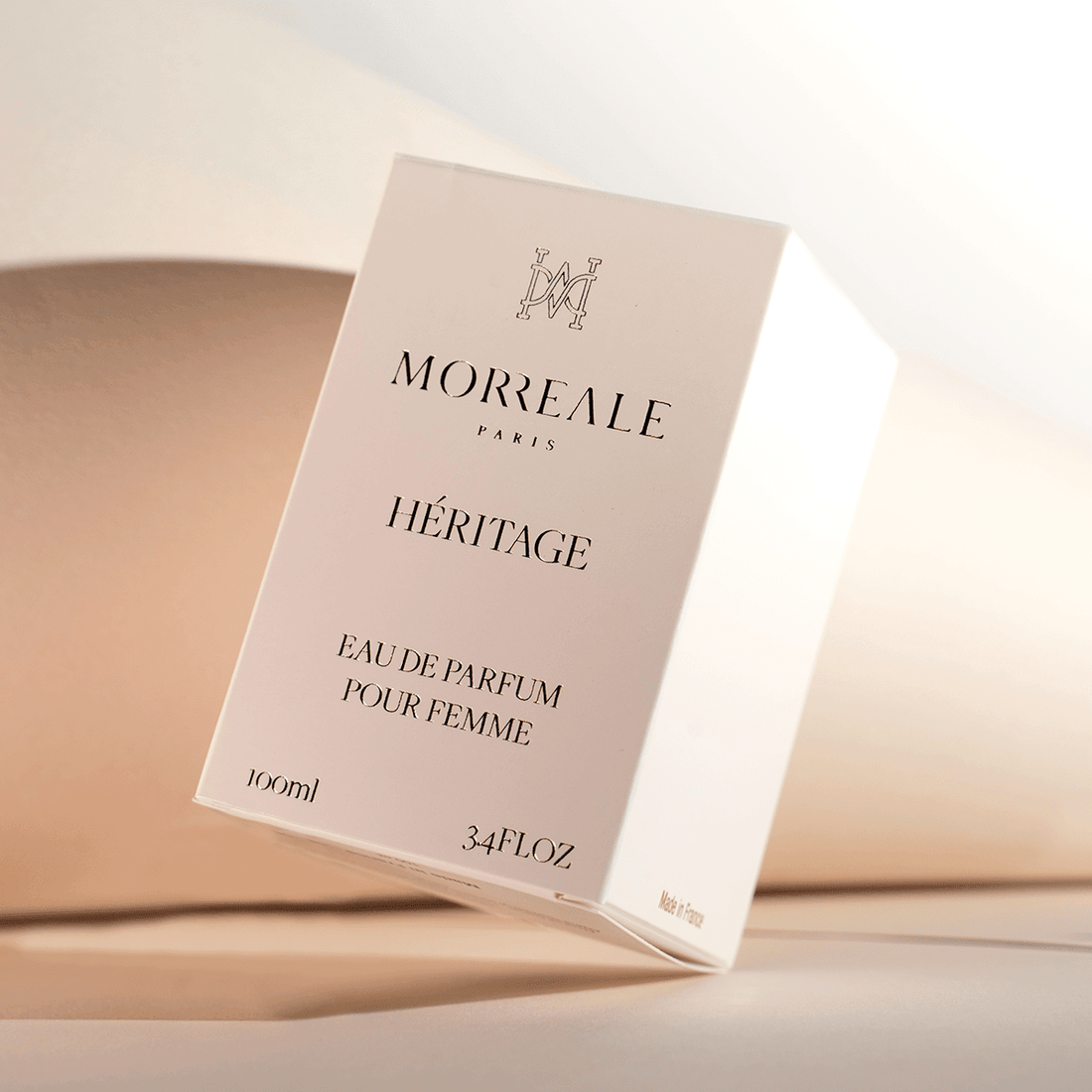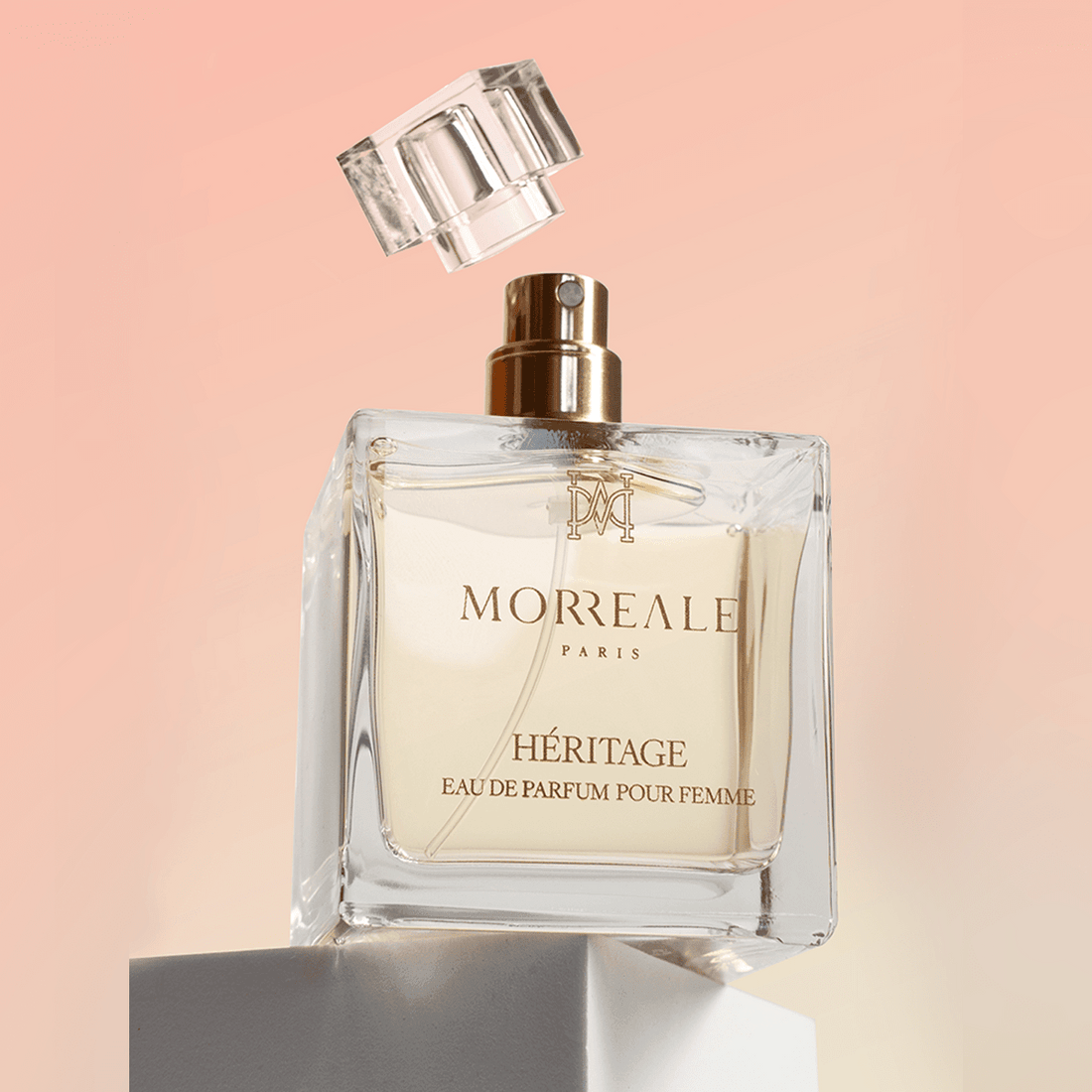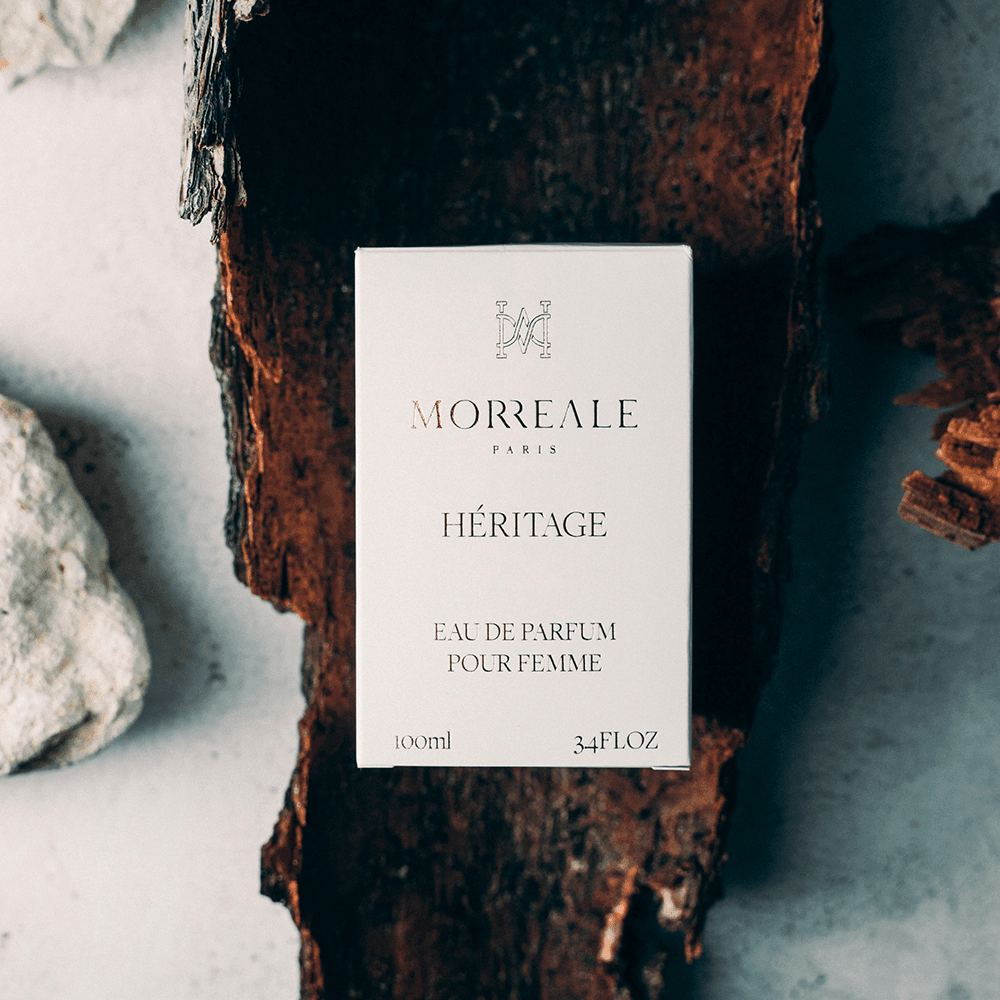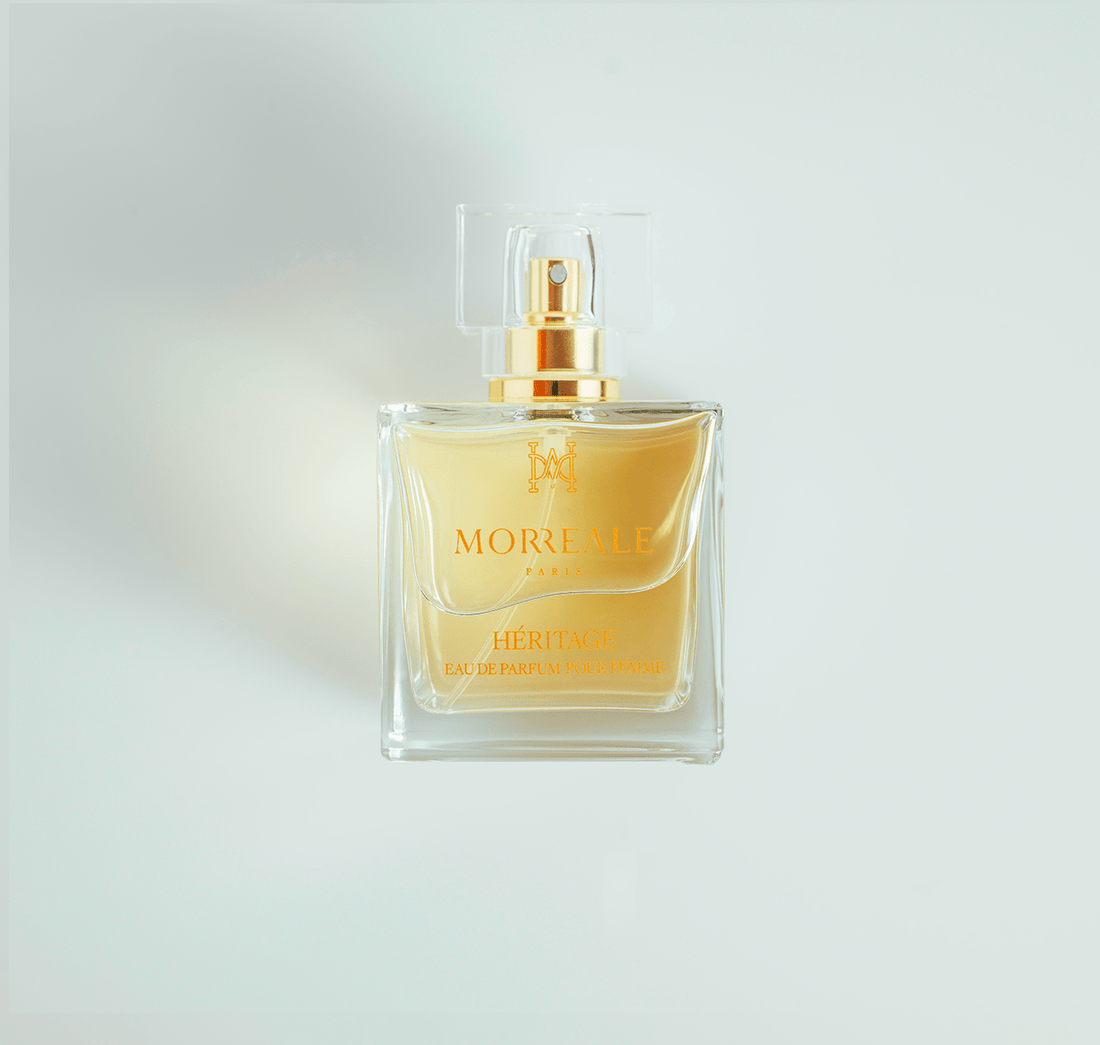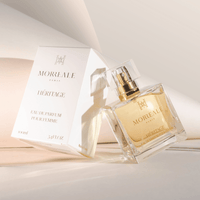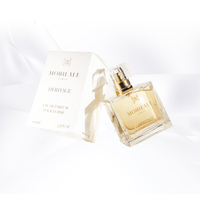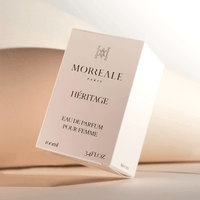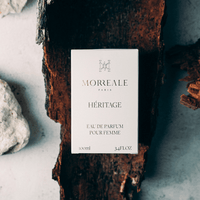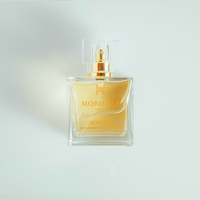 Héritage French Eau de Parfum for Women
Eau de Parfum - Pineapple Rosewood Vanilla Bourbon
A fresh, sweet and floral perfume composed around a mix of fruits and flowers. Inspired by Femininity, Héritage Eau de parfum is the fragrance of a woman of refined taste, who is attentive to her body and not afraid to bare her soul. A woman who shines as she fully expresses her vibrant self. The fragrance appears to dance graciously within the square bottle handcrafted in France from high quality glass. The object looks precious and its content, rare. Just a spritz is enough to experience the delicious blend of aromas captured by this fragrance.
Héritage Eau de Parfum is a sweet scent of airy composition. It is warm and floral, composed around fruits and flowers: the top notes are exotic and light Bourbon Vanilla, radiant and fruity Pineapple, fresh and sparkling Lemon, and creamy, highly in demand French Rosewood. 
Thanks to a special formula exclusive to Morreale Paris, the fragrance enhances the rejuvenating properties of Jasmine and other florals, working like a fountain of youth on the skin and giving Héritage all the power of an absolute master fragrance.
At Morreale Paris, we treat each order individually with extreme care, paying attention to every details. All of our perfumes are handcrafted and safely packaged by hand in Paris before travelling across the world to meet you.
Every Morreale Paris' product can be returned within 14 days from its delivery date. Please address all returns to Morreale Paris, 21-23 Boulevard Haussmann, 75009 Paris France. Product needs to be sealed in its original packaging to be eligible for return. Any open product will not be refunded.
Eau de parfum is a type of perfume that usually contains a higher concentration of fragrance oils than eau de toilette, allowing it to last longer on the skin. It is therefore perfect for those who want to make a statement and leave a lasting impression. 
There are many different fragrances on the market, each with its own unique scent. Whether you're looking for something with orange blossom and ylang ylang, or a fragrance with crisp amber and white musk, there's sure to be an eau de parfum that's perfect for you
Heritage is the perfect way to add a touch of luxury and style to your everyday life.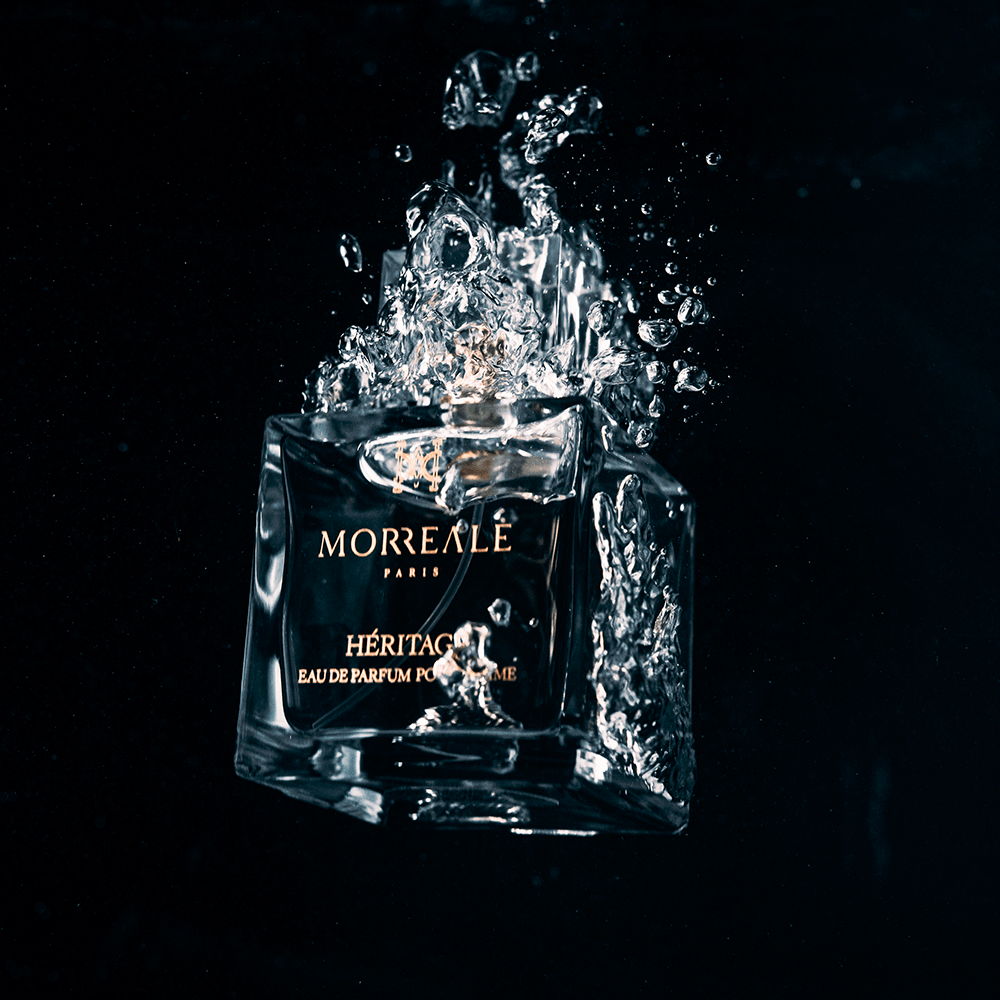 Eau de Parfum for Women
Héritage is a sophisticated ode to Women and Femininity created around fresh natural scents like jasmine rose wood and other floral scents. To wear Héritage Eau de Parfum is to reveal your true self, to follow your own path and feel radiant and alive. Héritage by Morreale Paris is Jean Pierre Morreale's very first creation for women, re-designed as an Eau de Parfum in a special « Héritage » limited edition to celebrate the anniversary of the House. "I love to smell great so I wear Héritage everyday" - Wendy Starland. 
WEARING HERITAGE
Héritage Eau de Parfum is worn all year long. With no compromise. Heritage is a perfect light signature scent. It is not a perfume but a statement. Its amazing fresh scent turned it instantly into our most famous fragrance and will be an instant hit every time you wear it out.  
"I love to create perfumes for women and Heritage is without a doubt one of our best perfumes, it smells great, you should probably get a bottle" - J.P Morreale.
It comes in a glorious bottle of 100 ml (3,4 FL.oz) that will provide around 800 sprays. Each eau de parfum is handcrafted in France by master perfumer Jean Pierre Morreale.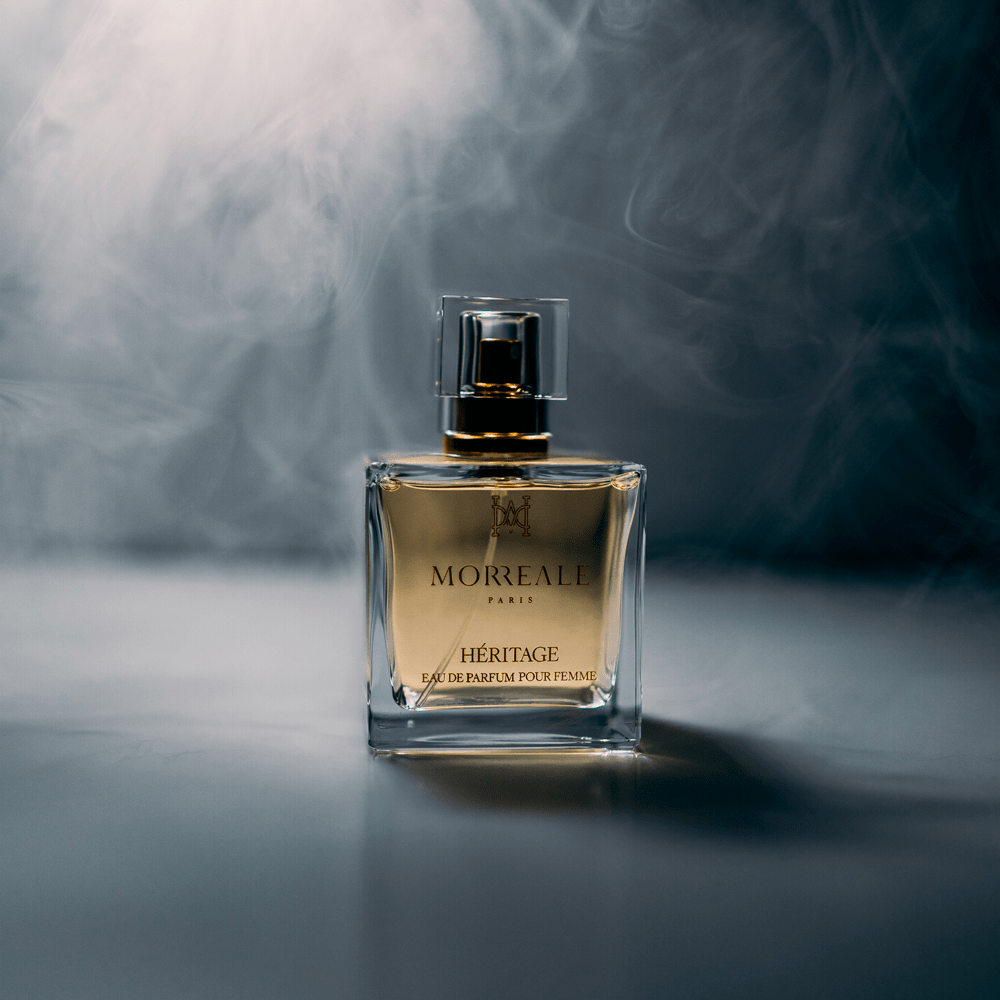 MORREALE PARIS ON MOST EXPENSIVEST WITH 2CHAINZ
We met with legendary rapper 2chainz on the set of Most Expensivest to talk about our fragrances and the most expensive perfume in the world. Discover the episode