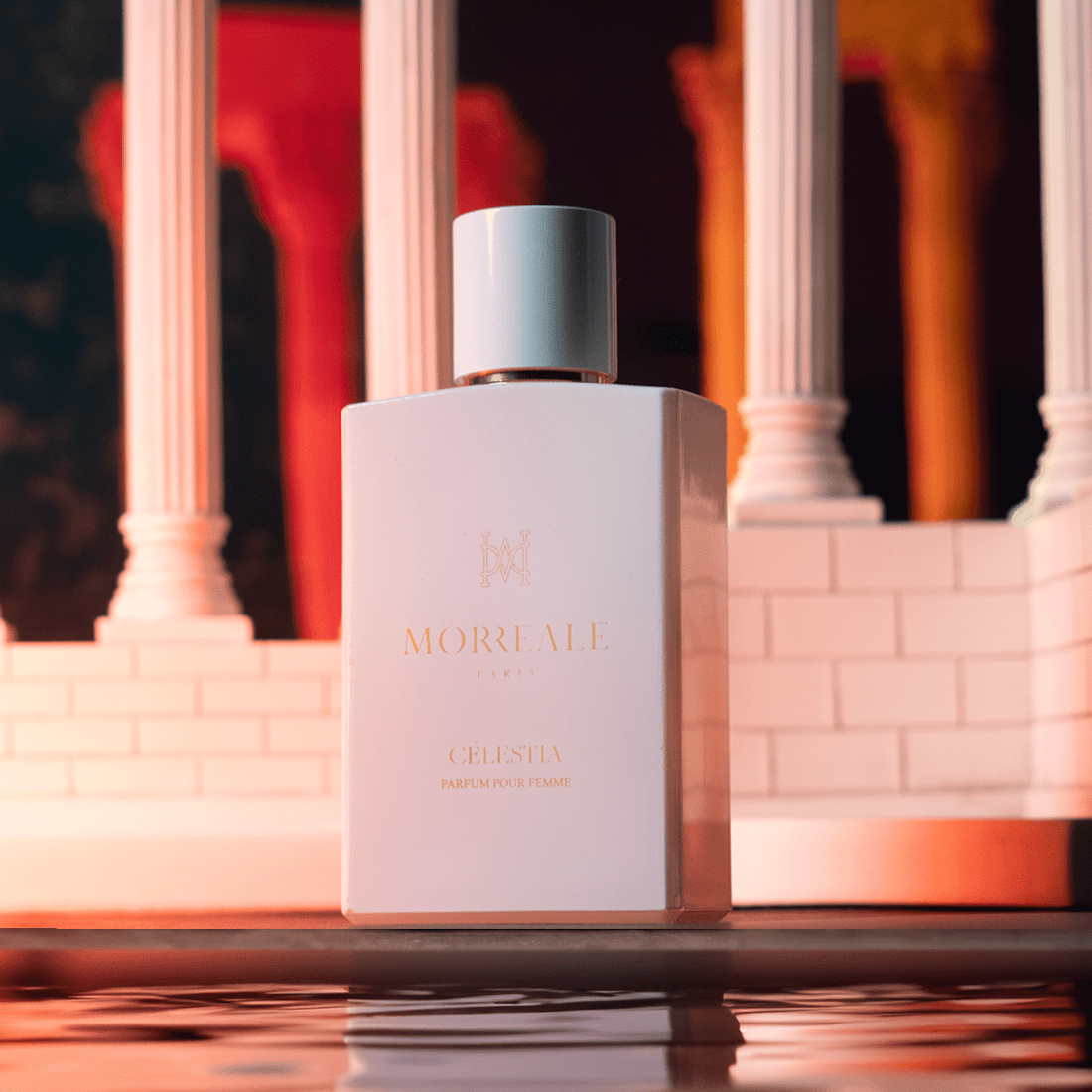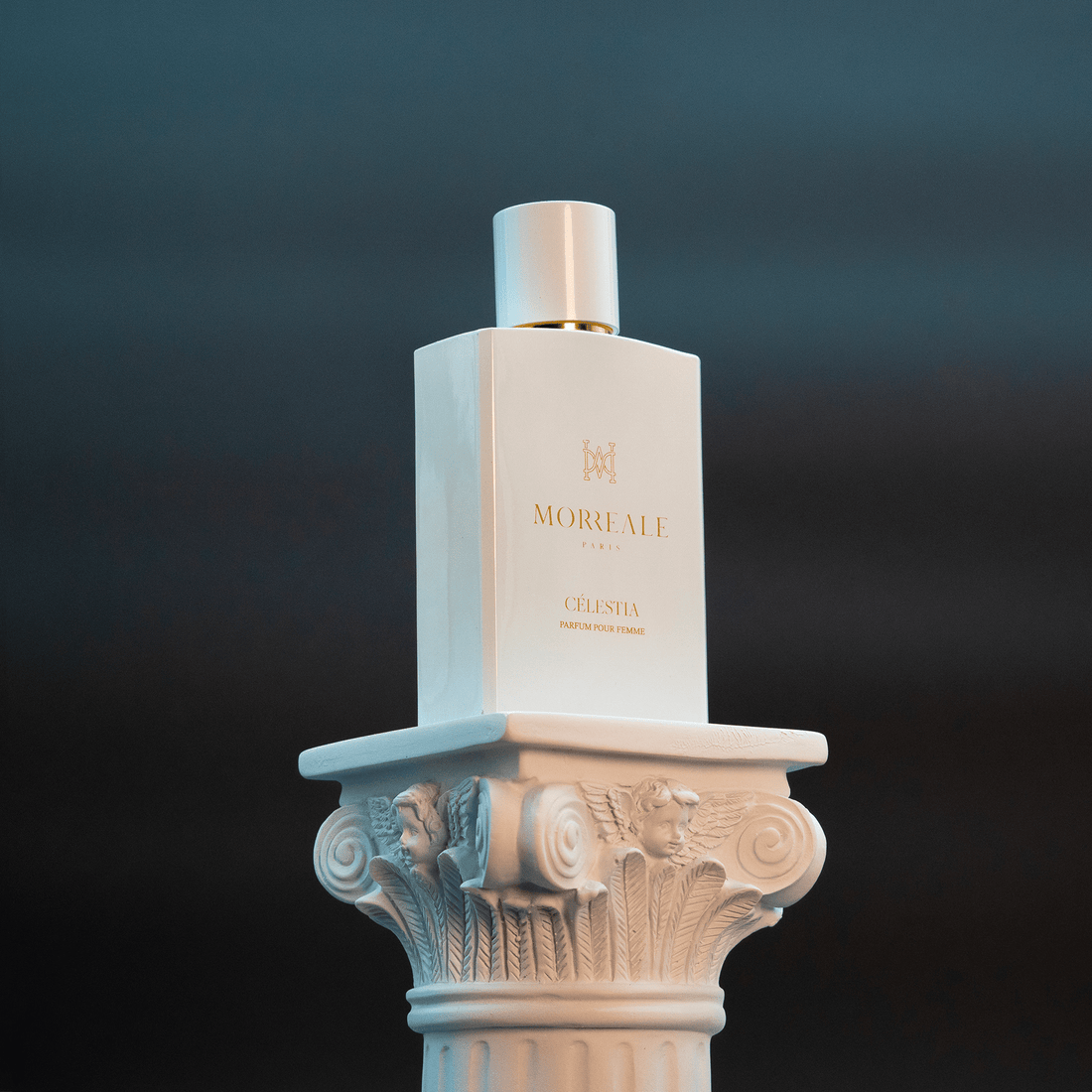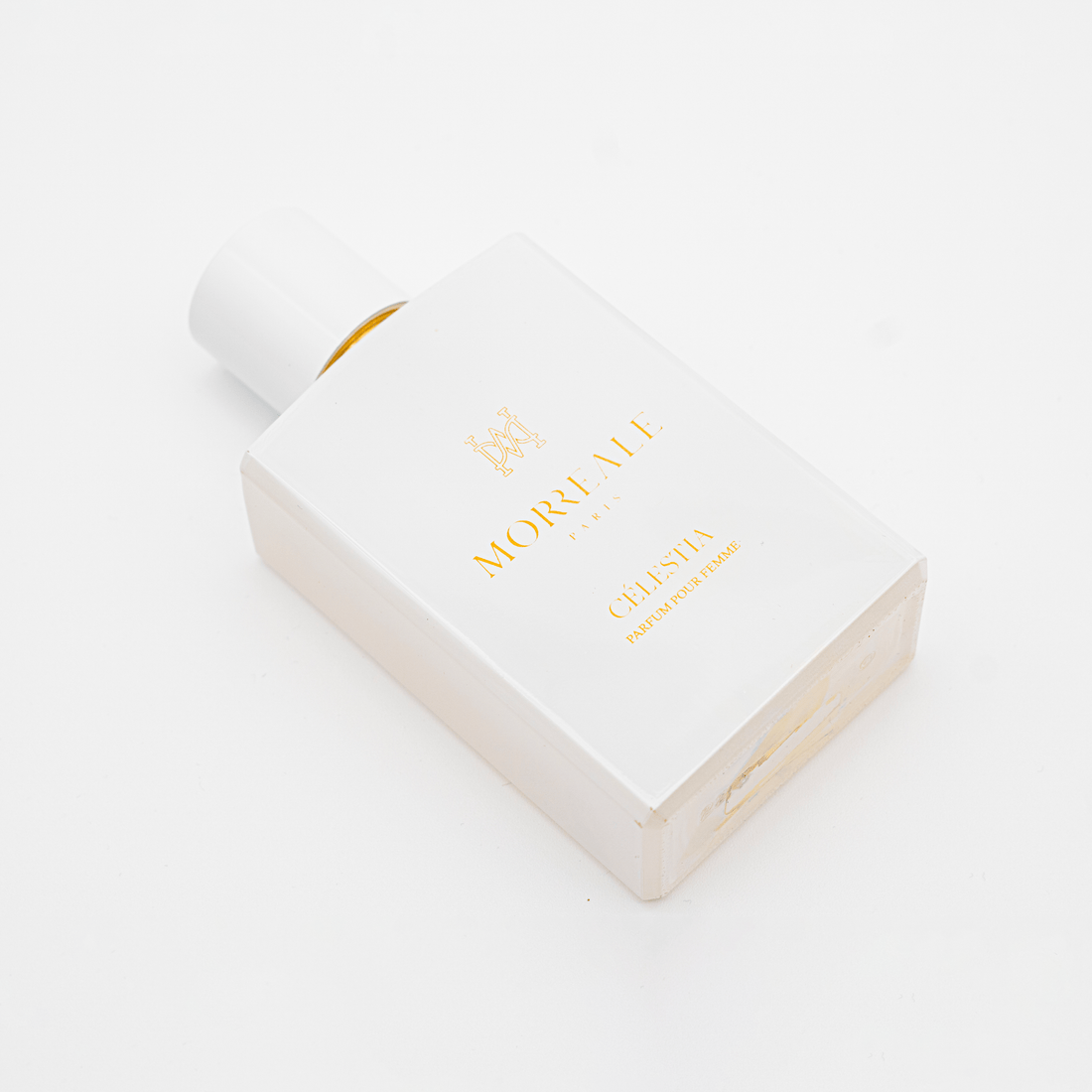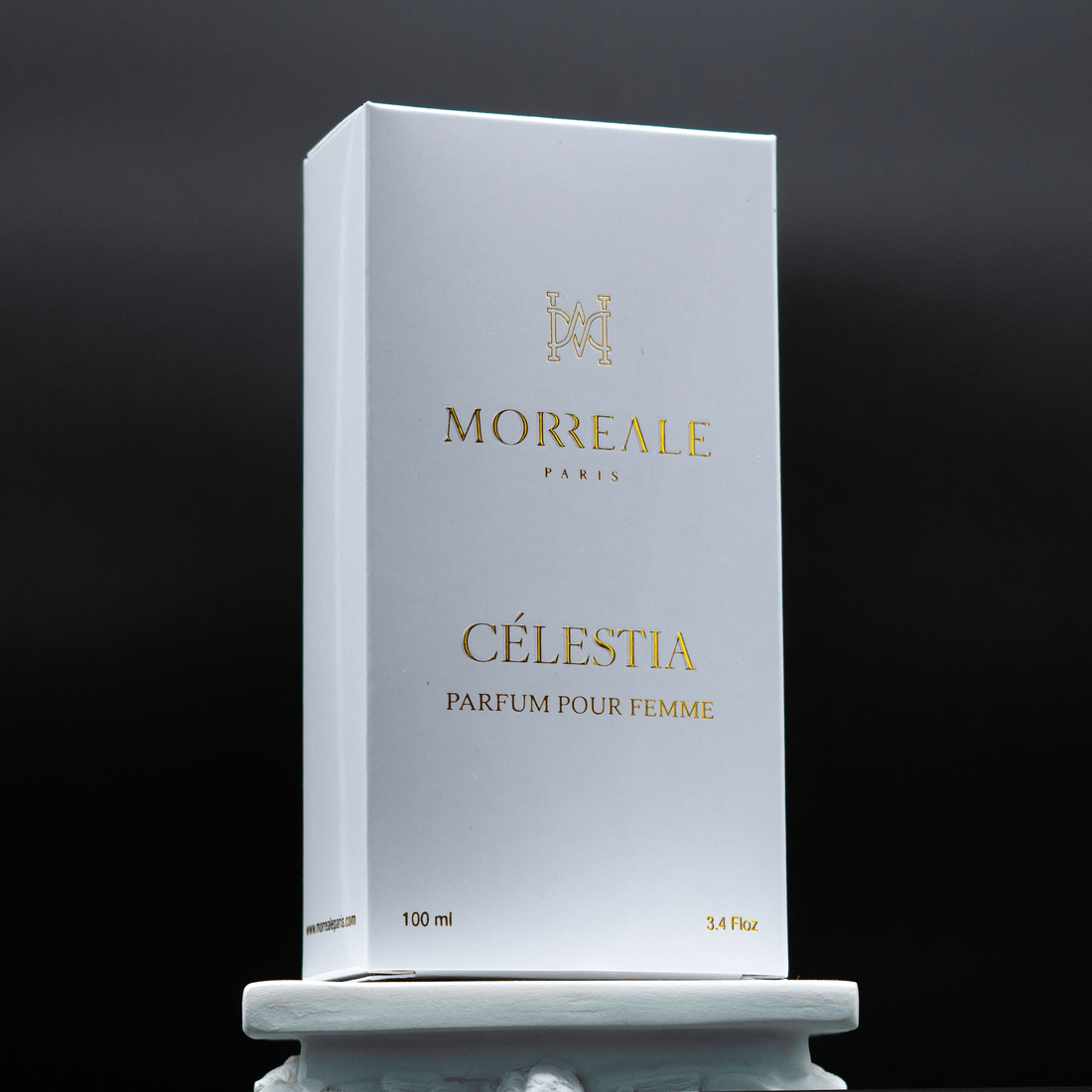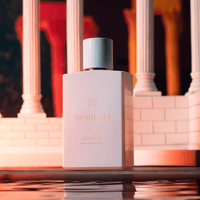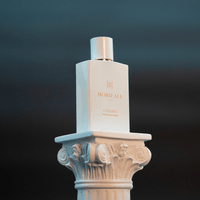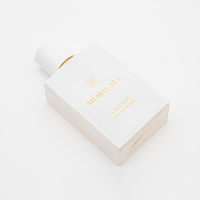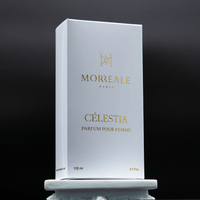 NEW Celestia Parfum for Women
A luxurious perfume that manifests the ethereal, embraces femininity, and encapsulates timeless elegance. Each spritz is an introduction to an immersive olfactory journey, beginning with the dewy freshness of lily of the valley. Its gentle charm unfolds with each note, akin to the dawn's first light, innocent yet captivating, stirring an instinctive sense of serenity.
Lilly of the Valley, Jasmine, Amber and Sandalwood
Thanks to a secret formula exclusive to Morreale Paris, the cologne enhances Jasmine's anti-anxiety properties, acting as an anti-stress, regenerating and toning remedy for the skin, giving Héritage all the power of an absolute master fragrance.
At Morreale Paris, we treat each order individually with extreme care, paying attention to every details. All of our perfumes are handcrafted and safely packaged by hand in Paris before travelling across the world to meet you.
Every Morreale Paris' product can be returned within 14 days from its delivery date. Please address all returns to Morreale Paris, 21-23 Boulevard Haussmann, 75009 Paris France. Product needs to be sealed in its original packaging to be eligible for return. Any open product will not be refunded.
Parfum is a type of preparation that usually contains a higher concentration of fragrance oils than eau de parfum, allowing it to last longer on the skin. It is therefore perfect for those who want to make a statement and leave a lasting impression. 
Whether you're looking for a perfume with orange blossom and ylang ylang, or an eau de toilette with tonka bean and citrus fruit, there's sure to be a Morreale Paris' fragrance that's perfect for you. Celestia is the perfect way to add a touch of luxury and style to your everyday life.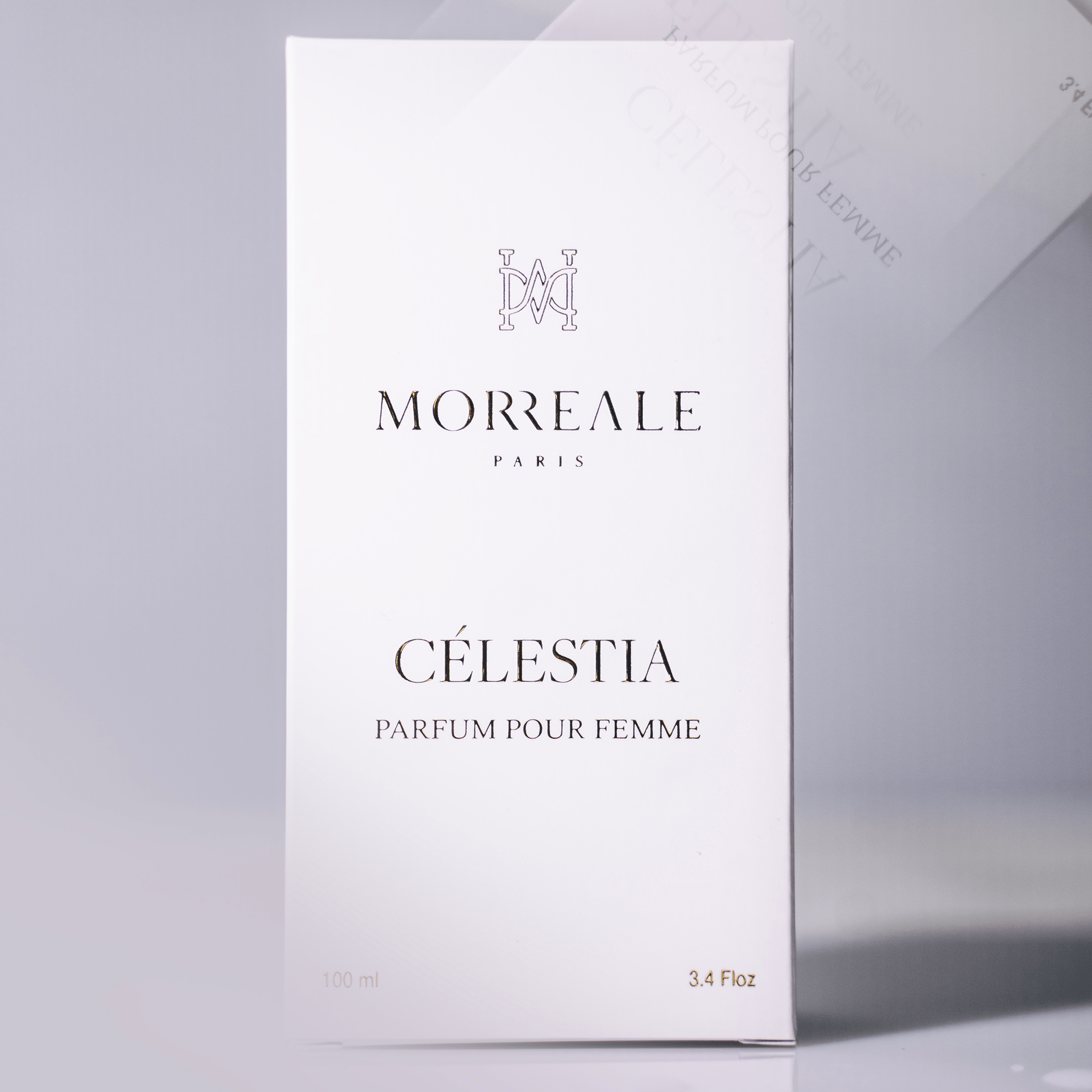 THE STORY
As the heart of the Celestia blooms, the radiant allure of jasmine emerges, an intoxicating blend of floral luxury that seduces the senses, drawing you into its enchanting allure. The scent dances like sunlight upon a blossoming garden, setting a scene of tranquil beauty, a mirage of paradise captured in scent.
From this paradise, the smooth, sensual essence of vanilla weaves its way, casting a comforting warmth, a tantalizing sweetness that permeates the senses, eliciting an irresistible magnetism. Amber follows, its rich, honey-like depth embodying a touch of vintage sophistication, a nod to the classic and timeless elegance.
And beneath it all, the velvety whisper of sandalwood resonates, grounding the fragrance with its creamy, woody notes. A profound statement of strength, it lingers in the air long after the wearer has passed, leaving a trail as mesmerizing as the midnight sky.
WEARING CELESTIA
Celestia, a scent that marries fresh blossoms with alluring warmth, is more than just a perfume. It's a testament to femininity, a wearable portrait of elegance, and an embodiment of grace, spun from nature's most beautiful essences by Morreale Paris.